Support HealthWatcher.net

If you would like to support our efforts to combat quackery, health and diet fraud we make it easy for you to donate to the cause.
Canadian Quackery Watch - Hot Topics
Click below to restrict search
WWW
healthwatcher.net
dietfraud.com
chirowatch.com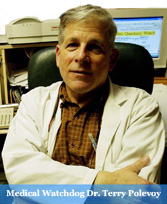 Ear candling fraud
Special Report
NURSES OUT OF JOB GIVEN THE CHOICE OF MODELING FOR MATINEE FASHION OR LEARNING THE SECRET ART OF EARCANDLING GIVEN BOOST BY
IMASO'S SHOPPERS' DRUG MART
Do you ever wonder happens to all the ear wax that Shoppers Drug Mart collects during these Healthwatch events? Do you know that Matinee cigarettes won't tell us what their secret ingredients are? Hmmm, hmmm good!
Shoppers Drug Mart adds Ear Candling to their HealthWatch pharmacist's war against that most Deadly Disease - E-A-R-W-A-X

Note the vertical position of the candle. This is totally wrong, in violation of the sacred rules of the Knights in Waxy Tights. In order to prevent damage to the ear canal and brain cavity, the candle must be held in a horizontal position.

Please push here to see the correct placement as demonstrated by Deepoket Chokcrap, Shoppers Drug Mart's medical advisor.

Come One Come All to Shoppers Drug Mart - Conestoga Mall March 11th is your chance to see
The Amaazing Ear Wax Expo.

BE THERE MARCH 11th
See SuperNurses
Suck Wax Big Time

Not covered by OHIP cause the Ontario Minister of Health at the time, Elizabeth Witmer, won't let taxpayers
"take it in the ear".
She reserves that for MDs.
Take My

PLEASE
---