What you and your families deserve to know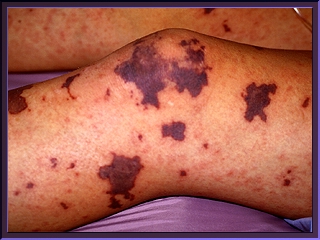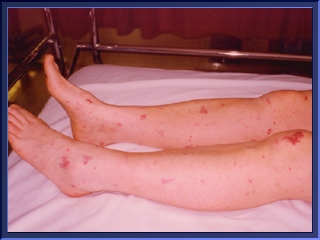 Who is really at risk? Bar and club workers, and those exposed to second hand smoke!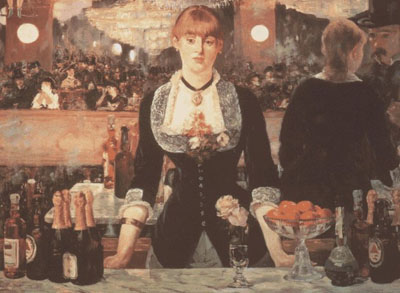 Clubs and bars and second hand smoke - are they the source of the epidemic?
Are there reasons to take action against them?
If you work in a bar or club you may handle thousands of glasses and bottles every night. Do you think that Workman's Compensation covers you if you acquire the meningococcus bacteria as part of your work experience?
A simple sneeze or cough when someone has a cold can spread droplets over a wide area. Did anyone see the movie Outbreak? If they also carry the meningococcus bacteria in their throat or nose, it can land on your food and drink. It doesn't dry up in just 3-4 minutes like the health department wants you to think.

Local media coverage and editorial feedback

Other Ontario Cities - Media coverage
London Free Press articles

Some interesting articles about outbreaks in other parts of the world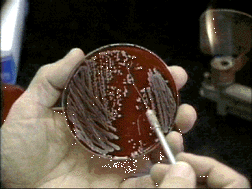 School-based clusters of meningococcal clusters Three quarters of the school clusters occurred in secondary schools, with over 70% of subsequent cases occurring within 2 weeks of the index case. Rapid initiation of treatment after 2 cases of meningococcal disease in a school would have potentially prevented 50% of subsequent cases in the clusters described.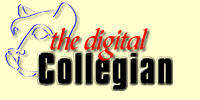 Penn State University outbreak Search PSU's Daily Collegian for stories on what occured on their main campus when meningococcemia invaded their school

Major articles from medical organizations
CDC Meningococcal Disease


Help is only a click away - for some nice pictures and hot-links

Personal life and death stories of meningococcal disease victims and their families

Links to vaccine manufacturers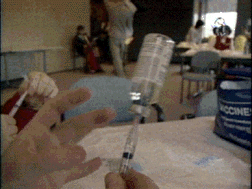 Please let us know if you find this web site helpful or not. If you would like to help spread the word, just give our URL to your friends or doctor.
If you would like to send us information about any meningitis outbreak just Contact us at: Meningitis Hotline
Make sure that you have identified yourself. It would also be nice to know your age, whether you are a student, or parent. What is the size of your community, etc.
---
Questions for Waterloo area residents during epidemic: You might like to download this and see if anyone in your community is opposed to immunization and how it was handled by your media.
Please complete this and e-mail it back to us. All results are confidential. Just tell us your age, sex, school, or type of work.
If you can't use e-mail, just send it by snail mail below:
When and where did you get your meningitis shot?
Did anyone try to talk you out of getting the shot? Who were they?
Did anyone such as a chiropractor, health food store owner, religious leader, or alternative provider contact you and ask you to refrain from participating in the immunization program?
What were these people telling you, or giving you to back up their claims?
Did you see Dr. Jeffrey Winchester's signs on Bridgeport Rd.?
Do you remember what the signs said?
Did you personally see any pickets at a local school?
Did you read The Record's account of Dr. Winchester's activities?
Do you think that Dr. Winchester's tactics were helpful or hurtful to the community?
Did you discuss Dr. Winchester's tactics with anyone?
Did you call Dr. Winchester with your opinion? What was it?
How many of the articles in the Record did you read about the epidemic?
Did you see CKCO, Global, or CBC coverage of the epidemic?
What local radio stations do you listen to? Did they cover the story?
During the epidemic did you hear any broadcasts on CKGL AM-570 that were troubling?
Did you hear Susan Powder's show on CKGL when she said that all antibiotics were dangerous and could hurt people?
Were you afraid to get the shot? If so, why were you afraid?
Did your family restrict your activities because of the outbreak?B>LI>
Did you visit a doctor or clinic during the last month?
Did they have signs or information about the epidemic in their office?
Were you able to get through to the health department to ask questions?
Did the epidemic change your behavior, i.e. sharing drinks, smoking, kissing?
Did you go to any downtown clubs or bars during the outbreak?
Do you know which clubs may have been implicated in the outbreak?
Do you work at or know anyone who works at the clubs?
Do you know if anyone who works at those clubs were tested for meningitis?
Did you notice any signs inside or outside the clubs asking if you had received your shot?
Did you know any of the victims of the disease? How close were you?
What were you told by the health department if you were a close contact?
Did you postpone the shot until after Melissa died?
Will you now get your shot?
If not, why not?